Dead Sara "The Covers" CD International order page – (All Nations outside of US )
FOR US orders GO TO: https://squareup.com/store/viscount-productions-inc/item/the-covers-dead-sara-ep   
PLEASE READ FULLY BEFORE ORDERING CD of "The Covers". The CD is released as of Jan 16th 2017. Each order of the CD will also receive a "surprise" bonus gift to be shipped with CD.
Please NOTE: packages with unsigned CDs are $10.00 and packages with CD autographed by all band members are $16.00 – this is without shipping charge. All CDs will ship within 7-10 days of the date we receive your order. Please allow up to 14 days from purchase to receive your CD. PLEASE ENTER YOUR EMAIL ADDRESS ON CHECKOUT as you will receive confirmation via email.You should receive your confirmation email within 48-72 hours of placing your order.
NOTE: This Order Form is for INTERNATIONAL ORDERS ONLY. For domestic and Canadian orders GO TO: https://squareup.com/store/viscount-productions-inc/item/the-covers-dead-sara-ep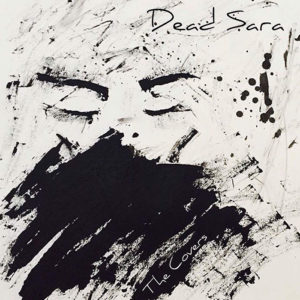 (P) 2013, 2016 Pocket Kid Records. This CD is being distributed for Pocket Kid Records by Viscount Productions Ltd. Cover art by Siouxsie Medley.
SHIPPING: There is a $18.00 international shipping surcharge for each CD when placing your order to ensure delivery.
Here is "Heart Shaped Box (Nirvana Cover)" from "The Covers" for your listening pleasure (Won award for "Best Song, Original or Adapted" at the National Academy of Video Game Trade Reviewers (NAVGTR) 14th annual awards program (February, 2015)):