To register go To: http://viscountproductions.info/wp-login.php?action=register
You will see a form similar to below. Create a user name and fill in your email.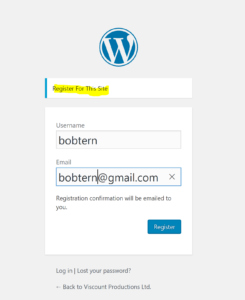 You will then see a form that tells you your registration is complete and to check your email. Do so.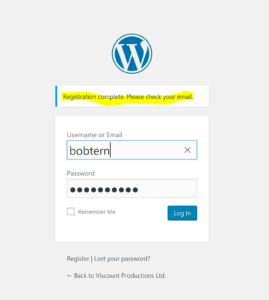 Emails can take as much as 5 or 10 minutes to receive. Your email will look like this and have a link it it. Click on the link. 

You will get a screen like below. Follow instructions to create password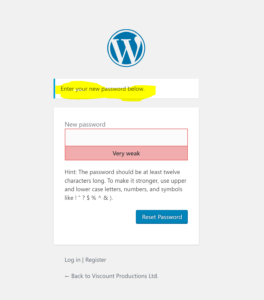 After you successfully register log in at: http://viscountproductions.info/wp-login.php?
Put in your username (or email ) and password to login.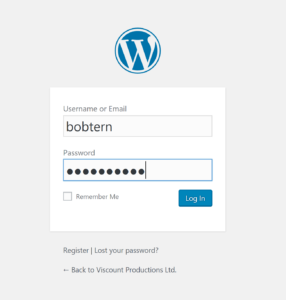 Now you will come into your user panel – you can fill in information now or later if you wish.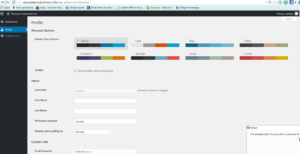 To go to auction and make bid. Click on "Viscount Productions Ltd." in the left hand corner to go back to website.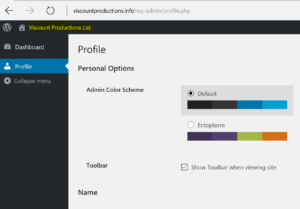 Once you are back on website, visit the auction page and now you can place you can place your bid.